Careers
Here, you can explore the opportunities that are available with one of the largest private employers in Westchester County.
We're a privately owned transportation company with a passion and commitment to meeting our riders' needs. At Liberty Lines, we empower talented individuals – each with unique experience and skills – to drive the company's success. In return, we provide opportunities for personal and professional growth.
If you think that you might have what it takes to be part of the Liberty Lines team, contact us below.
Career Opportunities
To be considered for employment opportunities at Liberty Lines, select the "Application" tab above and submit your resume' and detailed contact information.

If you prefer, you may submit your resume' with a cover letter directly to our Human Resources Department via email to jobs@libertylines.com

LIBERTY LINES TRANSIT, INC.
Human Resource Department
Post Office Box 624
Yonkers, New York 10703
Tel. (914) 376-6408
Fax. (914) 376-6440
Email: jobs@libertylines.com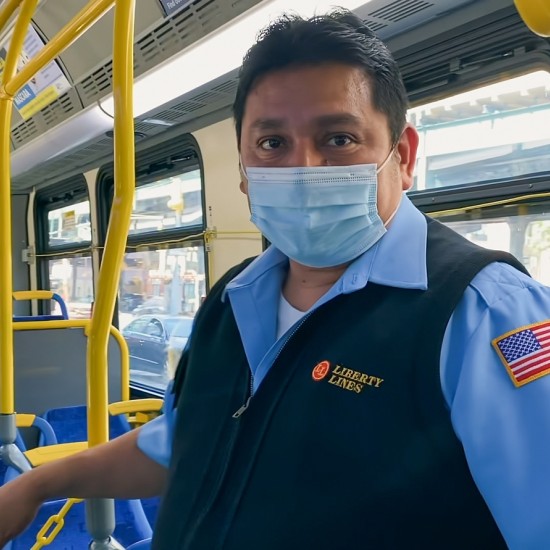 Corporate Culture
What does it mean to work for a company that is dedicated to the pursuit of excellence, and aspires to deliver the best transit service in the nation?
It means you work as part of a diverse team of talented individuals who are passionate about their careers. It also means, as a Liberty Lines employee you are encouraged to make the most of your abilities and manage your professional life to successfully reach your career goals.
If you think that you have what it takes to be part of the Liberty Lines team, submit our on-line application form.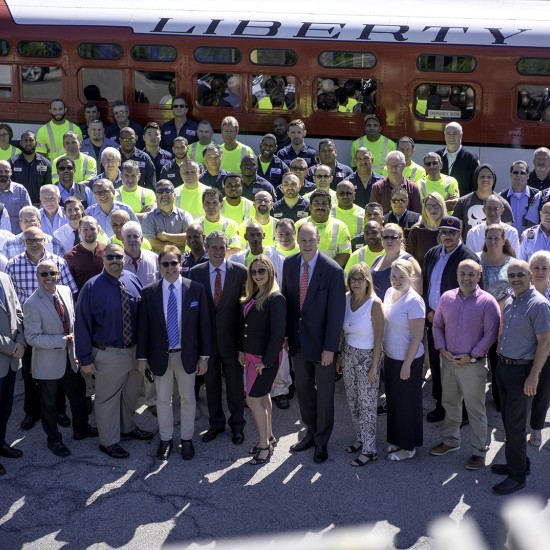 Equal Opportunity Employer
Liberty Lines Transit, Inc. is an equal opportunity employer and does not discriminate against any applicant or employee because of race, color, religion/creed, sex, national origin, age, disability, genetic information or predisposing genetic characteristic, alienage or citizenship status, marital or partnership status, military or veteran status, sexual and reproductive health decisions, sexual orientation, prior record of arrest or conviction, status as a victim of domestic violence, a sex offense, or stalking, gender identity, and unemployment status in accordance with federal law. In addition, Liberty Lines complies with applicable state and local laws governing non discrimination in employment in every jurisdiction in which it maintains facilities. Liberty Lines also provides reasonable accommodation to qualified individuals with disabilities in accordance with applicable laws.


The on-line application form is not an official application but an expression of interest by you in a position with our Company. If selected, a formal application and in person interview will be required. Nothing posted on our web site or communicated via e-mail is to be construed as or considered an official offering of employment.

Driver applicants are required to have a CDL B permit or license with passenger/airbrake endorsements. Additionally, driving record/abstract(s) from any state(s) you have had a license in is required and may be obtained for a fee at a local DMV Office.

Liberty Lines Transit conforms to all state and federal requirements specifically, but not only relating to operators driver's license (19A), pre-employment and random drug testing. Further, as part of the application process you will be required to authorize investigative background inquiries.